Bike Month Challenge
The Bike Month Challenge starts May 1 and ends May 31, 2023. Register. Ride. Win!
In partnership with Love to Ride, Houston-Galveston Area Council's (H-GAC) Commute Solutions is kicking off the Bike Month Challenge, open to all residents ages 13 and up who live or work in the eight-county region. Individuals, community groups, and workplaces are invited to participate in this free challenge.
How to Register
Registration is open now on the Love to Ride website.
The month-long challenge encourages people to embrace all the benefits riding a bike can bring, like supercharging physical and mental health, reducing stress and anxiety, and positively impacting the environment.
Ride and Win
Ride anywhere, any time, and for any reason to be entered into prize drawings and climb the leaderboards. All participants can see where they sit on local and national leaderboards and will be eligible to win Love to Ride's national prizes, including bike gear, gift cards, and more.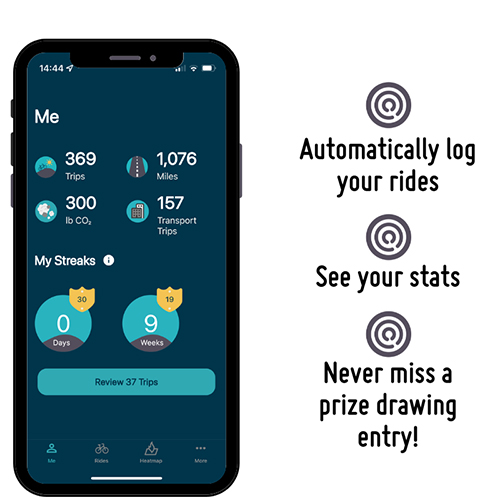 Workplaces across eight counties in the Houston-Galveston area: Brazoria, Chambers, Fort Bend, Galveston, Harris, Liberty, Montgomery, and Waller can compete against other organizations of a similar size, and each employee who logs a ride contributes to their workplace's leaderboard position.
Participants can also log rides during the campaign by syncing their profile to Strava or MapMyRide.
For more information and to register, visit the Love to Ride website.